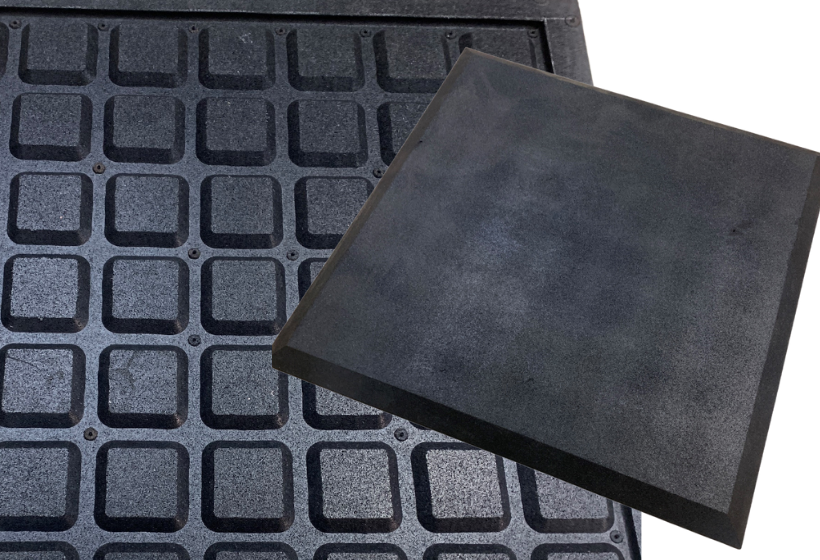 Wear Mats
FibarMat wear mats help maintain compliance levels for EWF surfaces
The ADA (Americans with Disabilities Act) Federal Accessibility Law requires that all public playgrounds maintain a level surface to provide accessibility to the disabled. FibarMat wear mats help accomplish this by preventing the displacement of Fibar Engineered Wood Fiber at heavy use areas.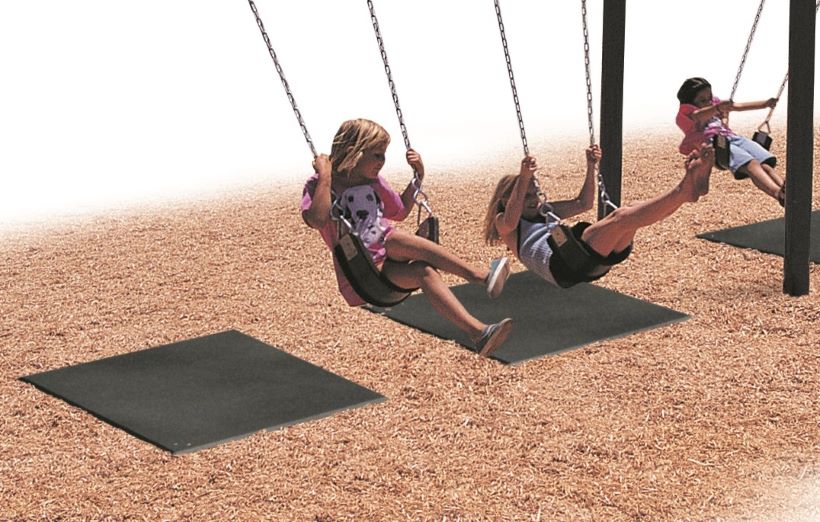 Wear Mats Featuring
Beveled edges for less trip hazards
Specially designed bottom for resilience
Made in the USA using recycled tires
Durable and heavy for long lasting protection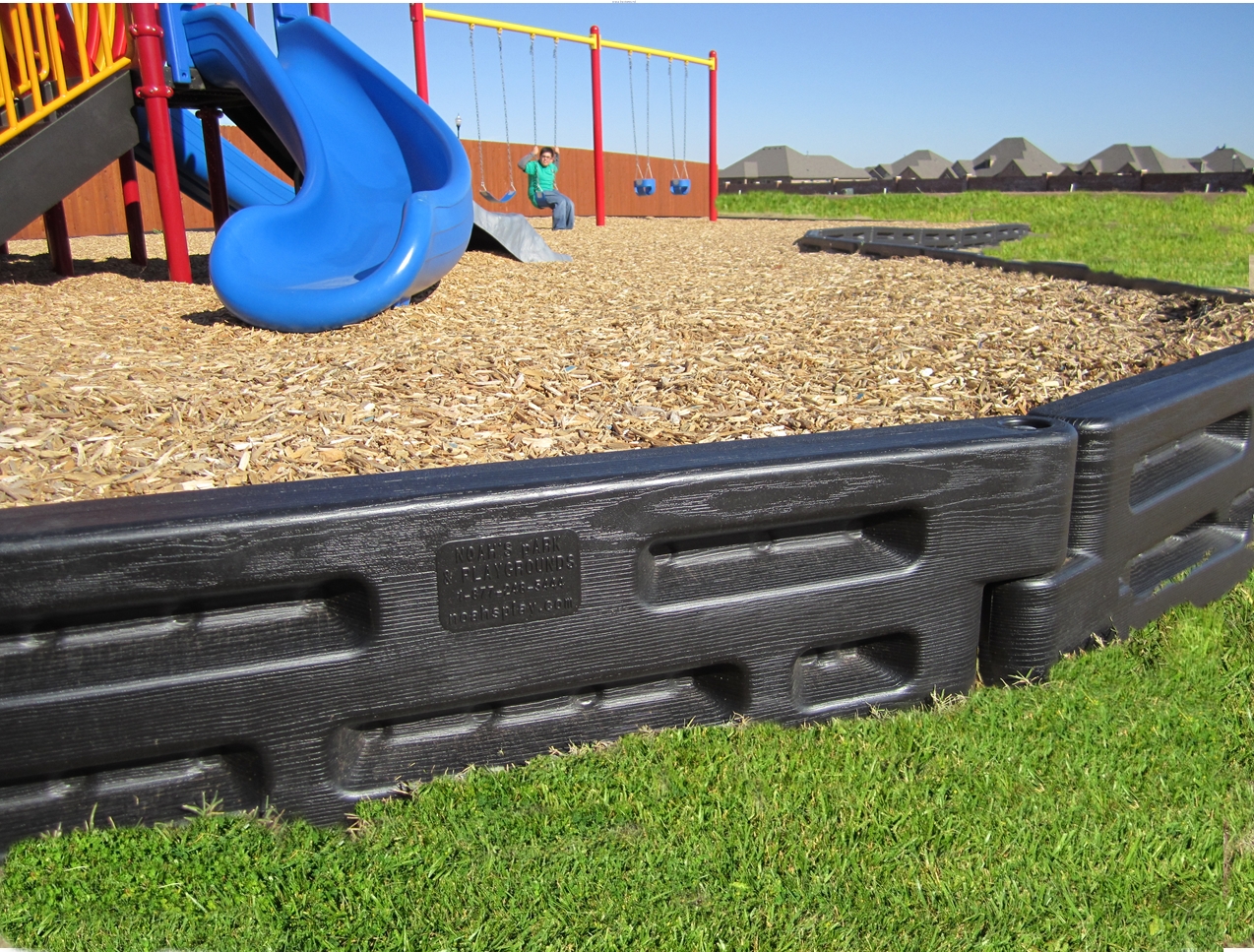 FibarGuard Black Borders
Playground borders—the durability you need at a price you can afford
FibarGuard black borders are the cost-effective way to keep safety surfacing right where it belongs. Made of rugged high-density polyethylene, these UV-stable, injection molded borders are the standard of the industry. Each section comes with one 30" galvanized steel installation spike.
Won't fade, splinter, or crack.
Virtually maintenance-free.
Rounded corners to help prevent injury.
4' long x 12" high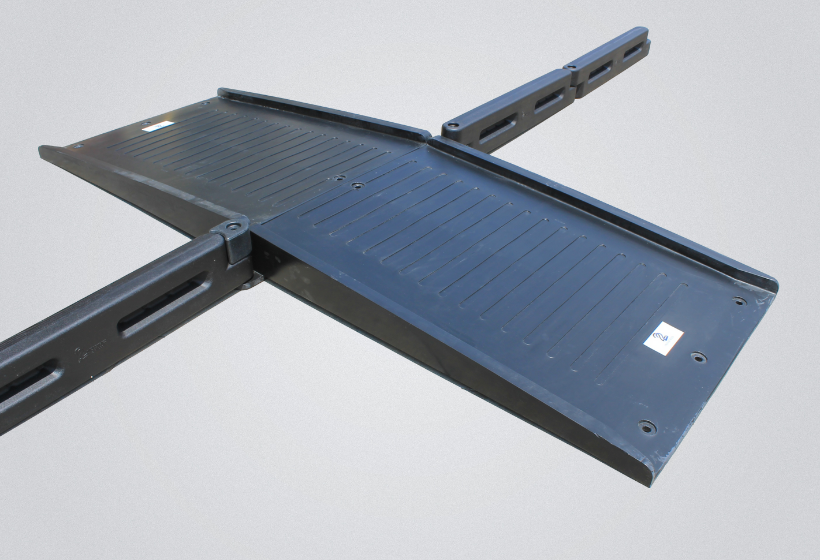 Access Ramps
ADA Wheelchair Access Ramp
The easiest way to ensure accessibility for all.
Crafted from tough, high-density polyethylene
Won't fade, splinter, or crack
ADA compliant for mobility devices
Wide enough even for motorized wheelchairs
Note: For use with FibarGuard Black Borders only.
"Moms with strollers can just zoom across [the Fibar surface], and it's accessible to children in wheelchairs."
"...The delivery of the Fibar was flawless, and that I know in large part was due to you, your excellent organization and follow through..."
"Our foremost concern was the safety factor. New Fibar soft surfaces now make for gentler landings as the CPD's 5-year program renovates all 500 of its playgrounds in the city."