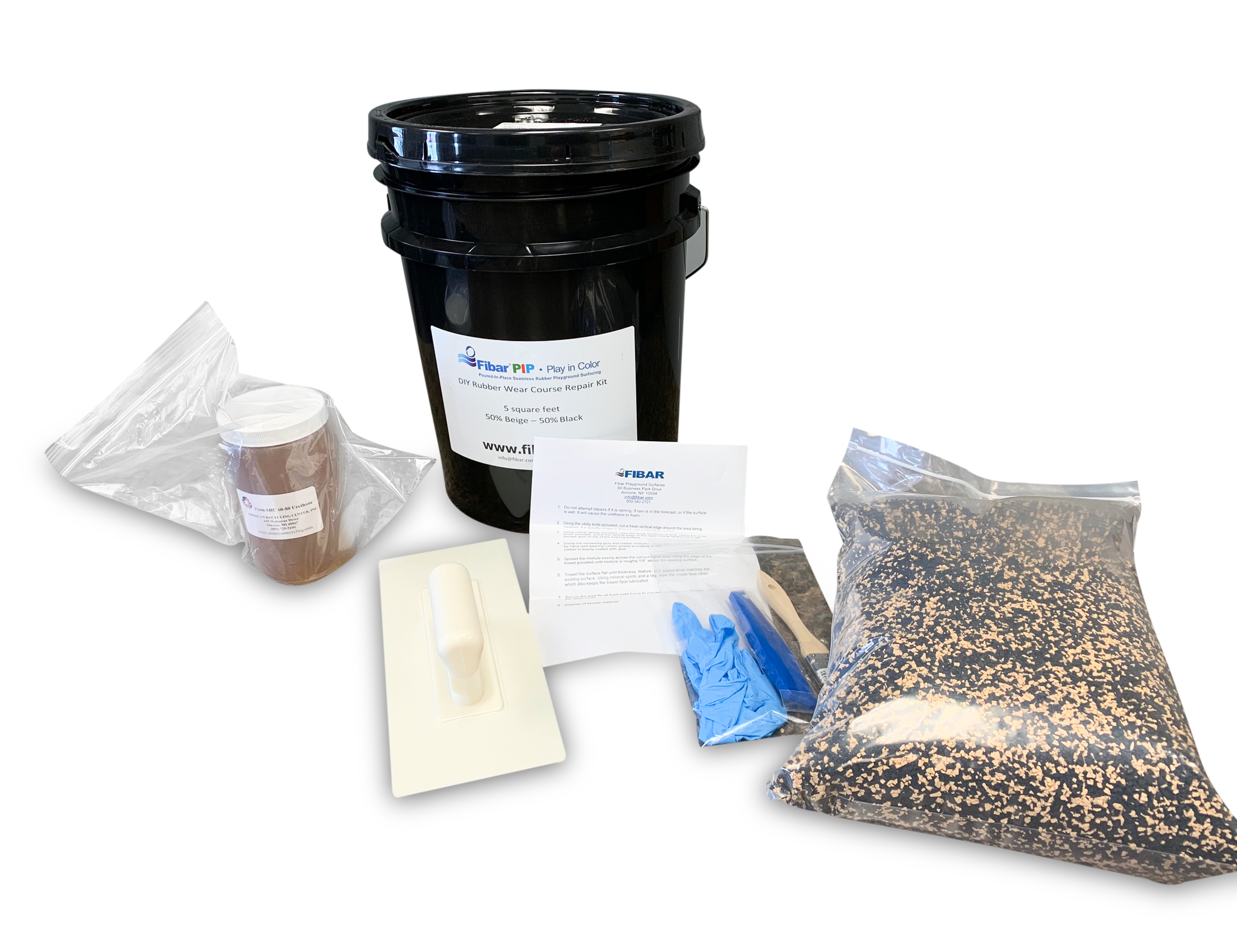 Repair Kit
Kit comes in a wide variety of color mix options - 100% color or 50/50 color/black mix.
Patch wear course holes with standard circle patches or create fun shapes to add play value to your surface.
The all-in-one kit is shipped in a bucket and includes:
5 square feet* of pre-selected color rubber granules
1 utility knife
1 small brush
1 container of urethane binder
1 pair of gloves
1 trowel
Before & After Images
Check out the before and after images below to see how the repair kit works.
Repair Kit Pricing Request