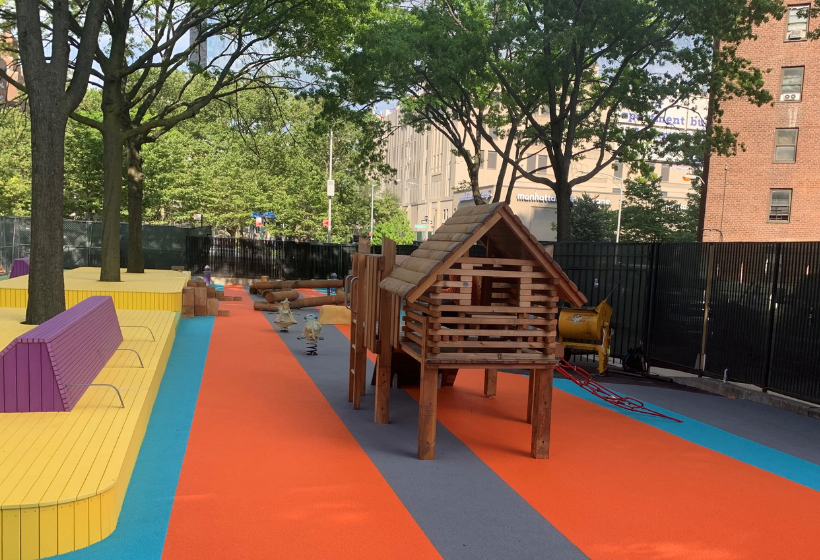 Design Your Ideal Playful, Inclusive and Accessible Space
Create a surface tailored to your design and play goals. Poured rubber surfaces allow for patterns, logos, mascots, and other designs and help make your play area unique. Fibar offers Flexground™ Poured in Place Rubber Surfacing - an industry leader in playground surfaces. Contact us now for more details.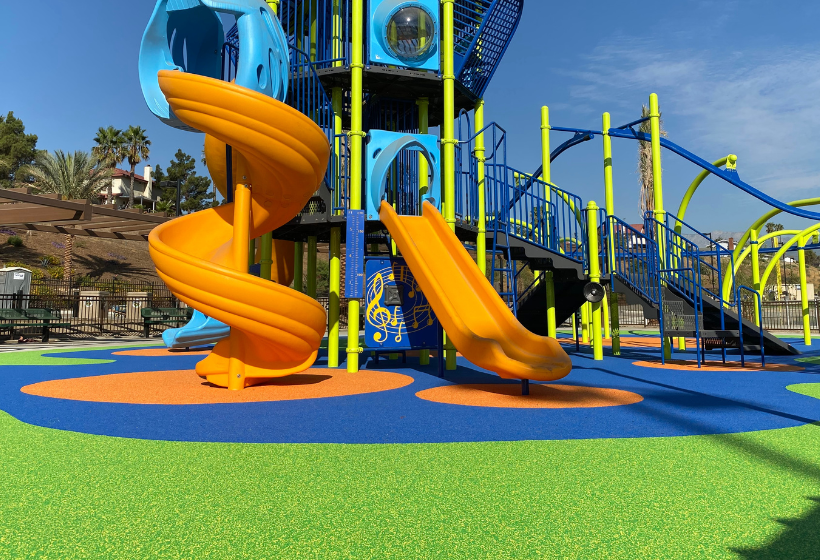 Poured Rubber Looks Good!
Designs are unlimited, use your imagination
Promote play and imagination with embedded games and designs
Create signature destinations with themes and bright colors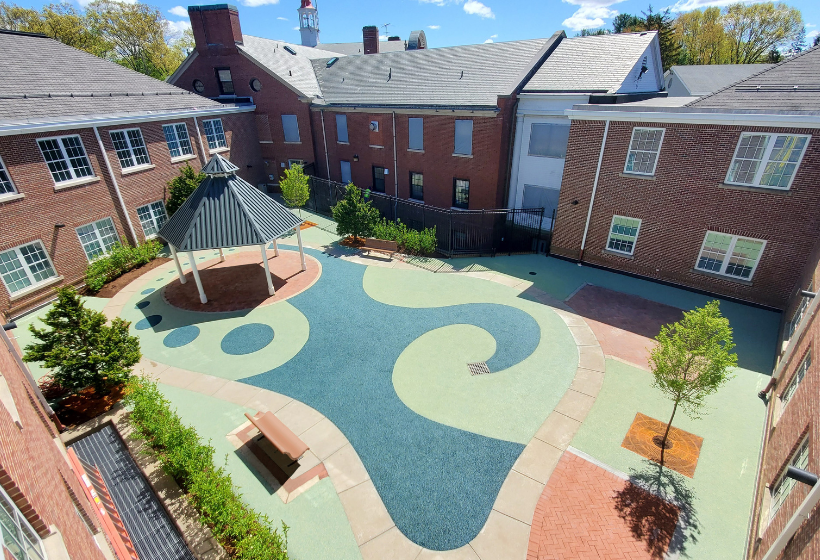 It Feels Good!
Helps to cushion falls and reduce injuries
Complies with Federal CPSC* guidelines
Unitary surfacing complies with ADA* requirements
IPEMA* certified for safety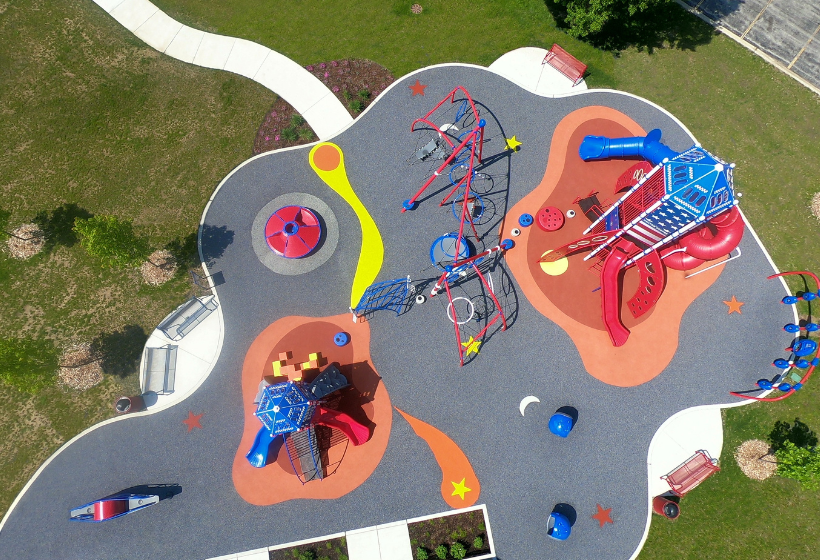 PIP Will Stay Good!
ASTM* tested for more tear and tensile durability
Limited warranty and product liability insurance
*Consumer Product Safety Commission, Americans with Disabilities Act, American Society for Testing and Materials, International Play Equipment Manufacturers Association