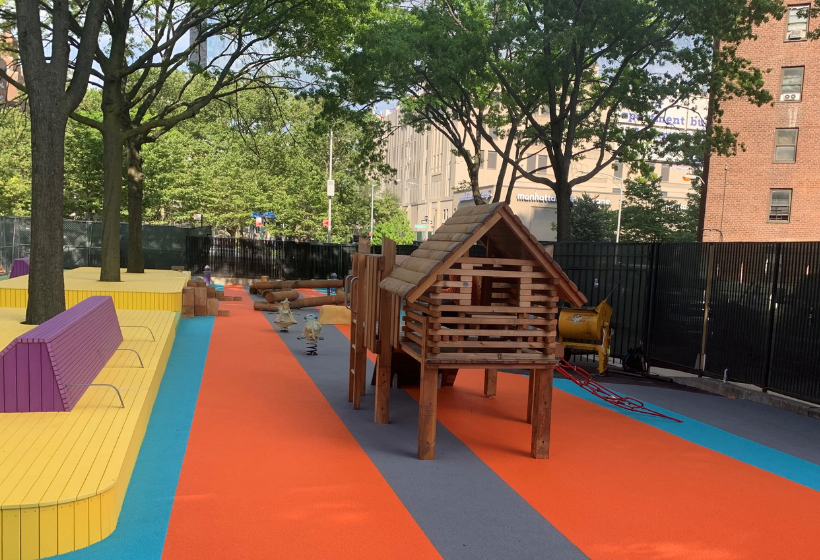 Design your ideal space
Create a playful, inclusive and accessible surface tailored to your design and play goals. Poured rubber surfaces allow for patterns, logos, mascots, and other designs and help make your play area unique.
Fibar offers Flexground™ Poured in Place Rubber Surfacing — an industry leader in playground surfaces. We offer a two-layer system consisting of a high-quality recycled cushion base layer and a ½" wear course layer made of rubber granules.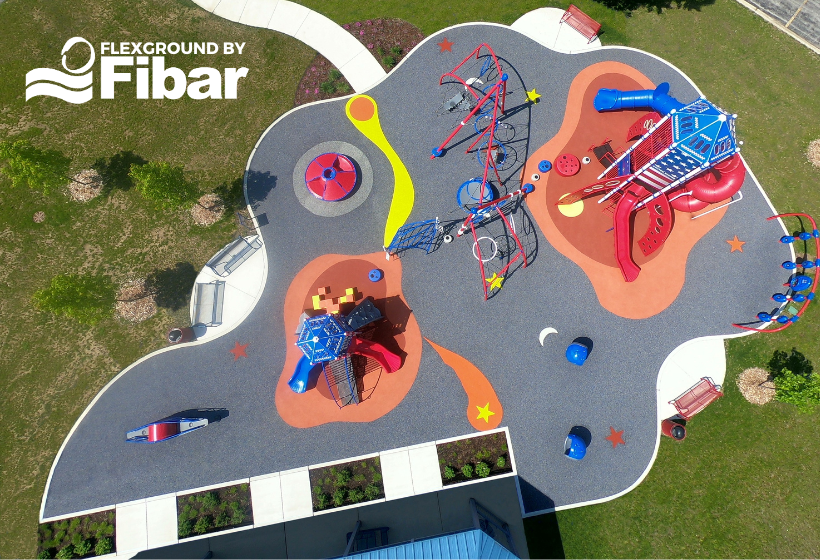 Discover our many color options
FlexGround by Fibar offers high-quality EPDM and TPV for poured-in-place rubber surfaces. Mix & match colors to create your own unique play design.
Available in 7 standard EPDM colors or a wide variety of TPV colors.
Can be modified to meet varying critical fall heights
Wheelchair Accessible & IPEMA Certified
Can be installed indoors or outdoors
Suitable for all-age playgrounds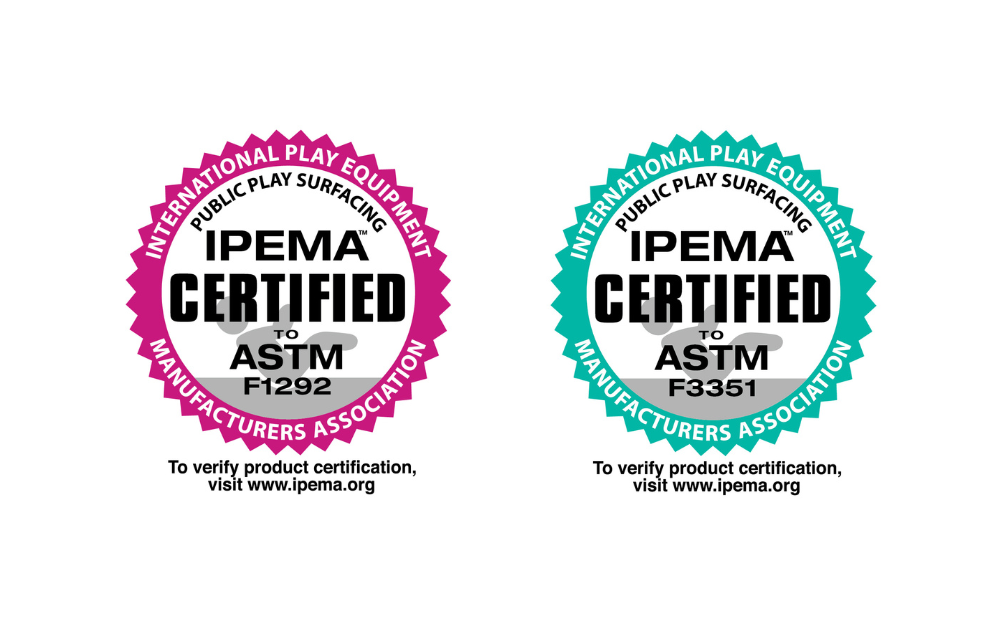 Flexground by Fibar Poured Rubber is IPEMA certified to conform to all applicable ASTM standards upon installation
The International Play Equipment Manufacturers Association (IPEMA) provides a third-party certification to ensure product conformance to specific ASTM and/or CSA standards. Each product promoted here, if certified by IPEMA, includes the name and model number for you to search the IPEMA website for verification. To verify product certification, visit
www.ipema.org
and conduct a search.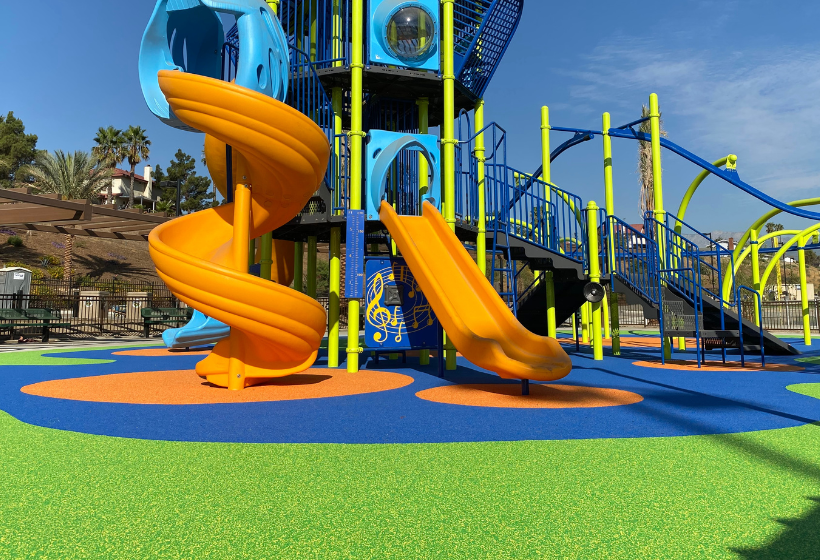 Highly customizable & colorful
Poured-in-place rubber can be installed to meet specific safety and aesthetic requirements. The ability to incorporate patterns, logos, and different colors allows for creative designs and customization, while still maintaining the durability and longevity of the safety surface.
Designs are unlimited, use your imagination
Promote play and imagination with embedded games and designs
Create signature destinations with themes and bright colors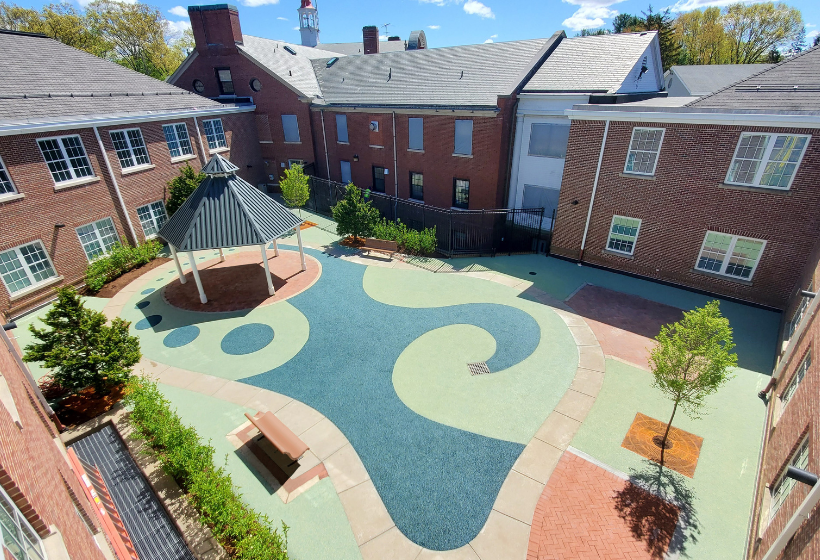 Meets fall height requirements
Poured-in-place rubber surfaces are known for their excellent shock absorption properties. The flexible nature of the rubber material allows it to absorb and distribute the impact energy generated from falls or impacts, helping to reduce the risk of injuries. View our fall height chart.
Helps to cushion falls and reduce injuries
Complies with Federal CPSC* guidelines
Unitary surfacing complies with ADA* requirements
IPEMA* certified for safety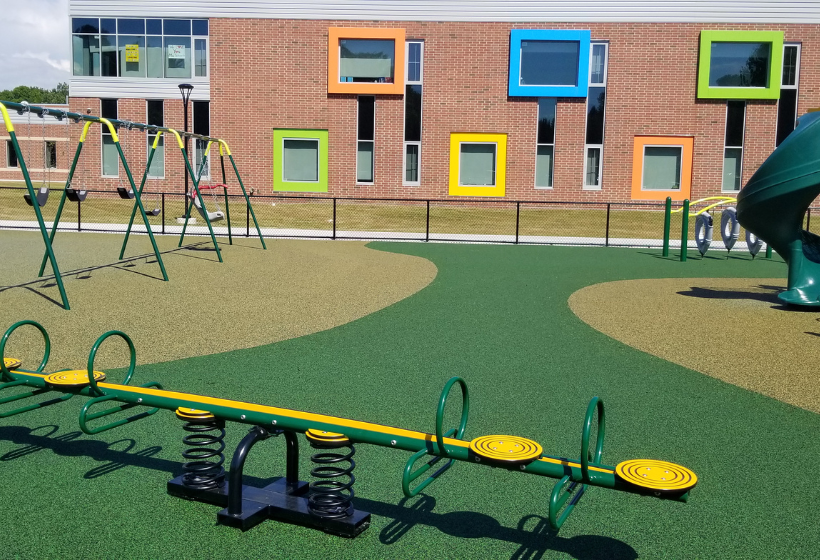 Long-lasting & durable
Poured-in-place rubber surfaces are highly durable and resilient, making it a great choice for high-traffic areas. Poured-in-place surfacing is designed with UV stabilizers to shield it from sunlight-induced damage, while its seamless and non-porous composition minimizes the chances of staining, mold formation, and water-related harm.
ASTM* tested for more tear and tensile durability
Limited warranty and product liability insurance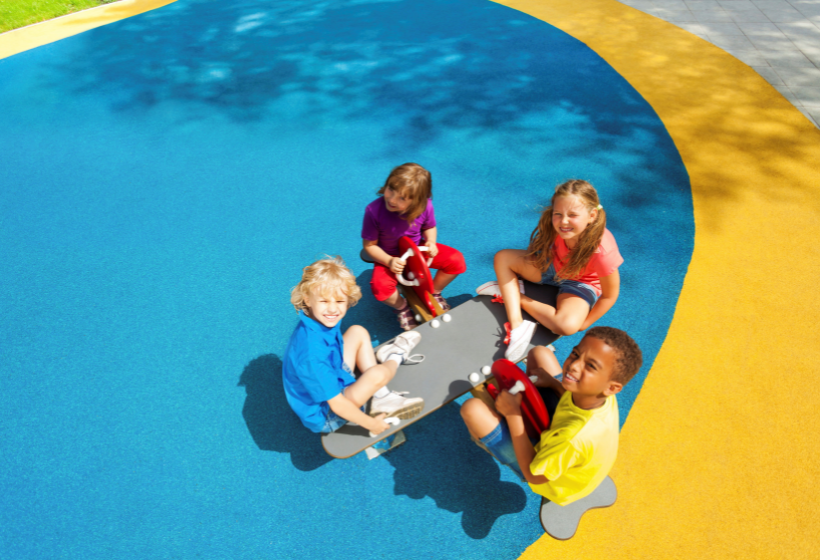 Accessible & inclusive surfacing
Poured in place rubber surfacing offers an accessible path for all to play together. We at Fibar understand the value of play and the benefits of community interactions. We believe all people - young and old - should have access to play no matter their ability.
Poured-in-place surfaces are often installed with a smooth and level finish, providing a seamless transition for wheelchair users
Allows for easy maneuverability & reduces the risk of obstacles or tripping hazards
*Consumer Product Safety Commission, Americans with Disabilities Act, American Society for Testing and Materials, International Play Equipment Manufacturers Association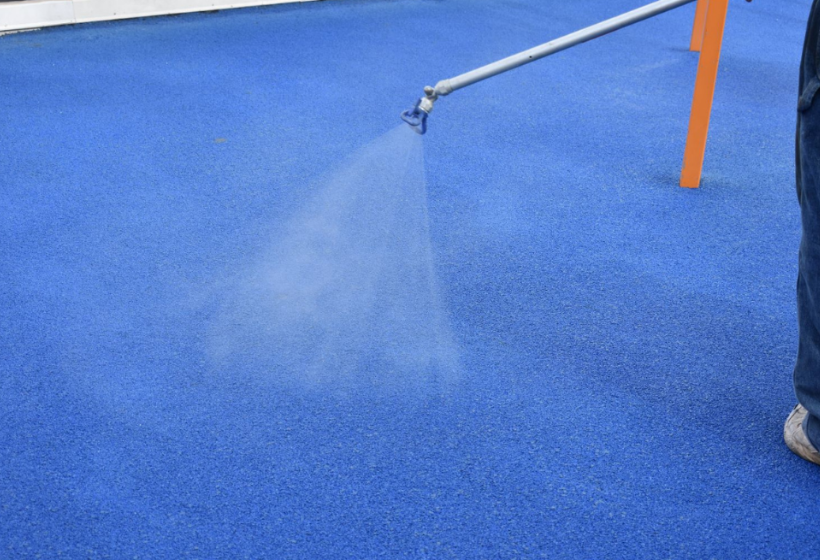 How to maintain your poured-in-place rubber safety surfacing
Poured-in-place rubber will outlast most surfaces if properly maintained. This includes routine cleaning and coating applications every 18-24 months.
Follow the guidelines outlined in your maintenance manual. It's also important to repair small holes and cracks as soon as they become apparent. Fibar can help with long-term maintenance and short term repairs as well.