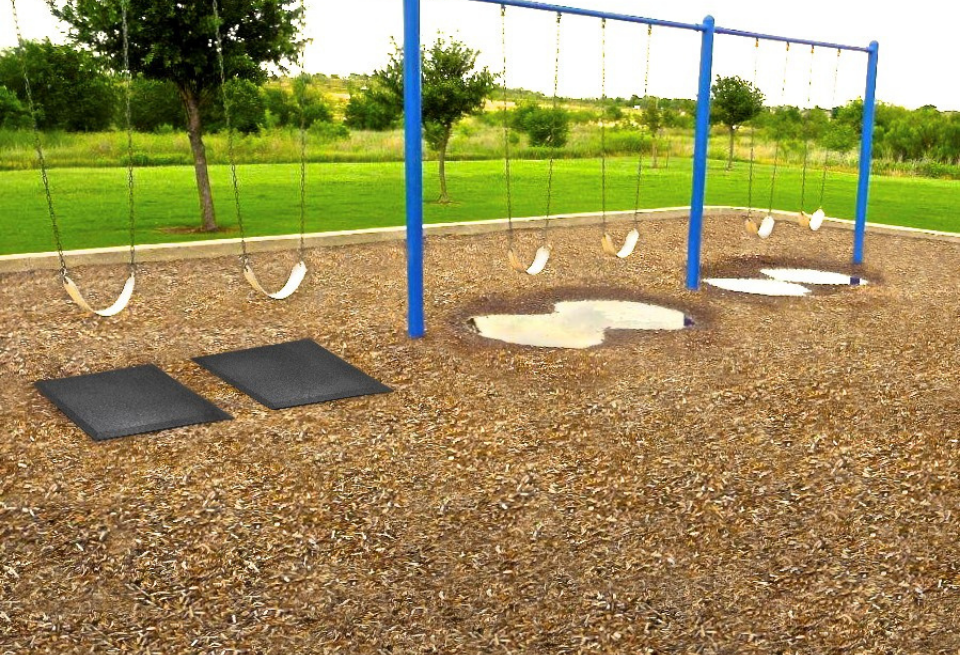 Wear Mats Help Ensure Continued Compliance
FibarMat wear mats should be installed under all swings, tire swings, slide exits, and all other wear areas, including sliding poles to ensure compliance with the Federal Accessibility Law of March 15, 2012.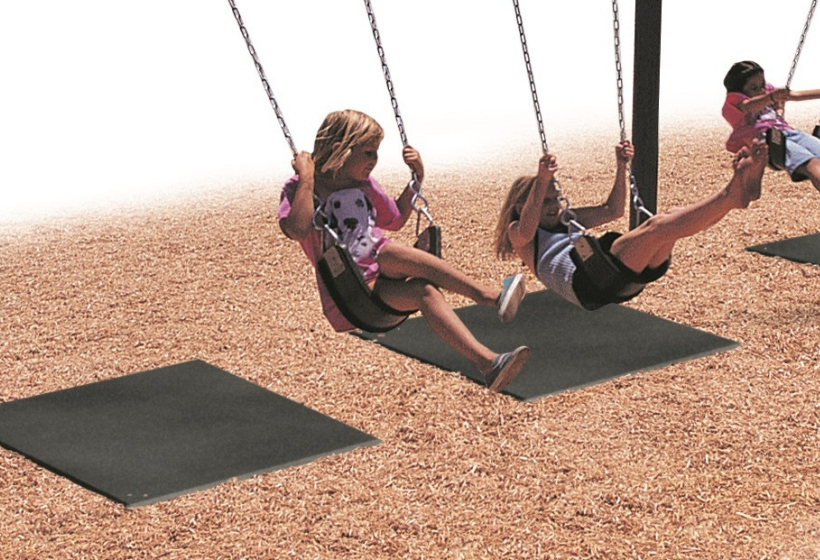 Why FibarMats?
FibarMat Wear Mats prevent holes under swings, at slide exits and other high use areas—vital for ADA compliance.
Low Maintenance
Easy to Install
Durable for lasting protection
Made in the USA with recycled materials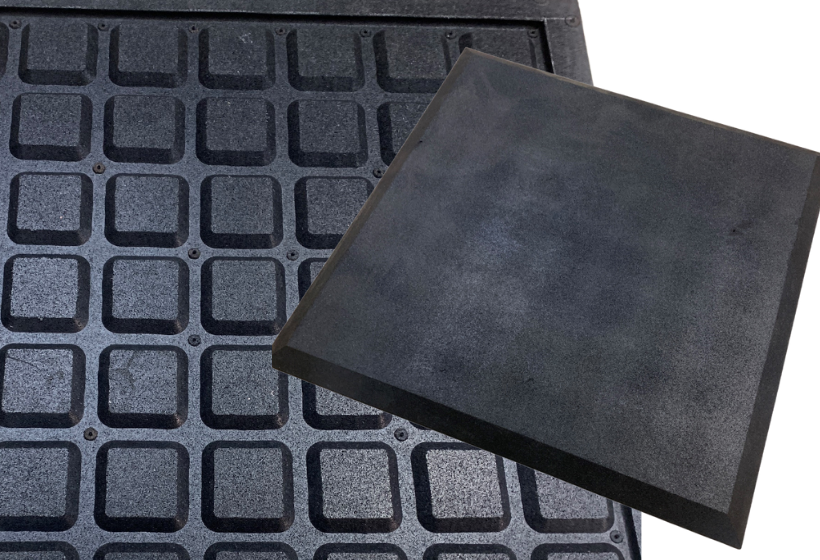 Specifications
To learn more about the specifications for FibarMat Wear Mats, see below.
Dimensions: 36" x 36" x 1.5"
Weight: 57 lbs
Composition: Recycled Rubber
Safety: Meets or exceeds CPSC and ASTM 1292 requirements
Accessibility: Complies with new Federal ADA Law
FibarMat Installation Instructions in 3 Easy Steps
A FibarMat must be installed under all swings and at slide exits to preserve your Fibar System Warranty. It should also be used under other heavy-use equipment, including sliding poles.
When a FibarMat is installed at the base of a sliding pole, you must cut the mat so that the pole goes through the center. A sharp utility knife can be used for this purpose.

We recommend installing the FibarMat flush with the surface of the Fibar® wood fiber. An area 39" x 39" x 2" should be raked out. Make sure the area is as level as possible. Drop in the FibarMat and rake back the Fibar to the edge of the FibarMat.