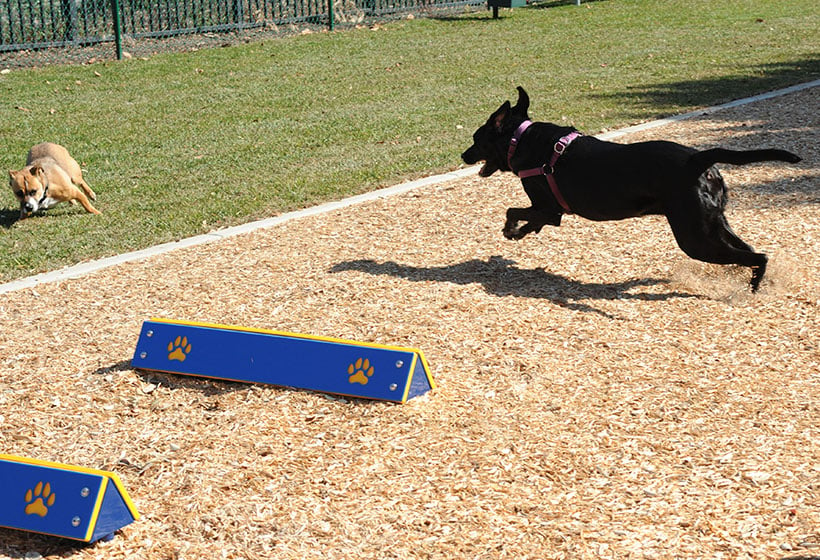 Why Fibar?
The same Fibar® Engineered Wood Fiber that makes playgrounds and equestrian facilities safer is also a great solution for dog parks. Our specially ground wood fibers help reduce mud puddles, craters, dust and dirt in your dog park.
Fibar Engineered Wood Fiber is made from specially ground virgin wood fibers that have been screened to yield random-sized particles that generally do not exceed ½″ x 2″ in size. This longer shape, along with the smaller-size particles, aids in the interlocking process to reduce movement and eliminate splinters. Because the long fibers tend to mat down and interlock together, the surface actually improves with age and use to resist movement and absorb impact.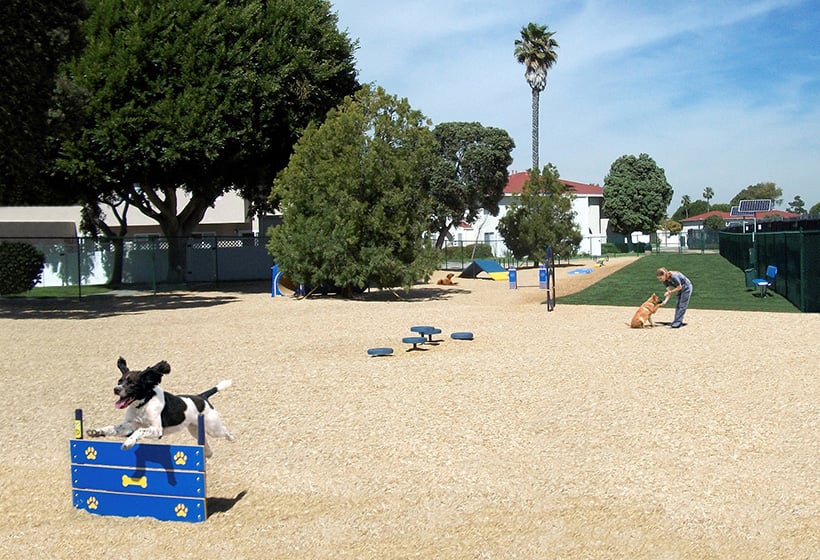 Installation
Fibar Engineered Wood Fiber should be installed at least 6 inches deep (do not use an underlayment or geotextile). Be aware that a certain amount of maintenance will sometimes be needed to maintain a uniform depth.
To estimate the amount of material needed, multiply the square footage of your area by .017. The result is the number of cubic yards required.
Fibar Engineered Wood Fiber is delivered on self-unloading, live-floor trucks, to a paved point closest to the dog park that is accessible by a 53-foot semi-truck.