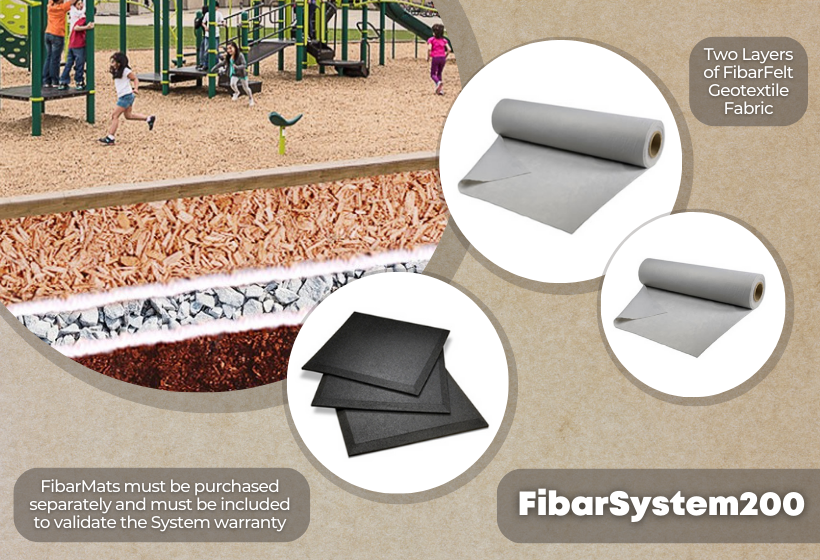 FibarSystem 200
The patented system is composed of Fibar® Engineered Wood Fiber, two layers of FibarFelt geotextile fabric, with owner-supplied drainage stone and PVC pipe for french drain. No other recreational surfacing provides a better combination of safety, accessibility, 20-year warranty and ease of installation at a comparable cost.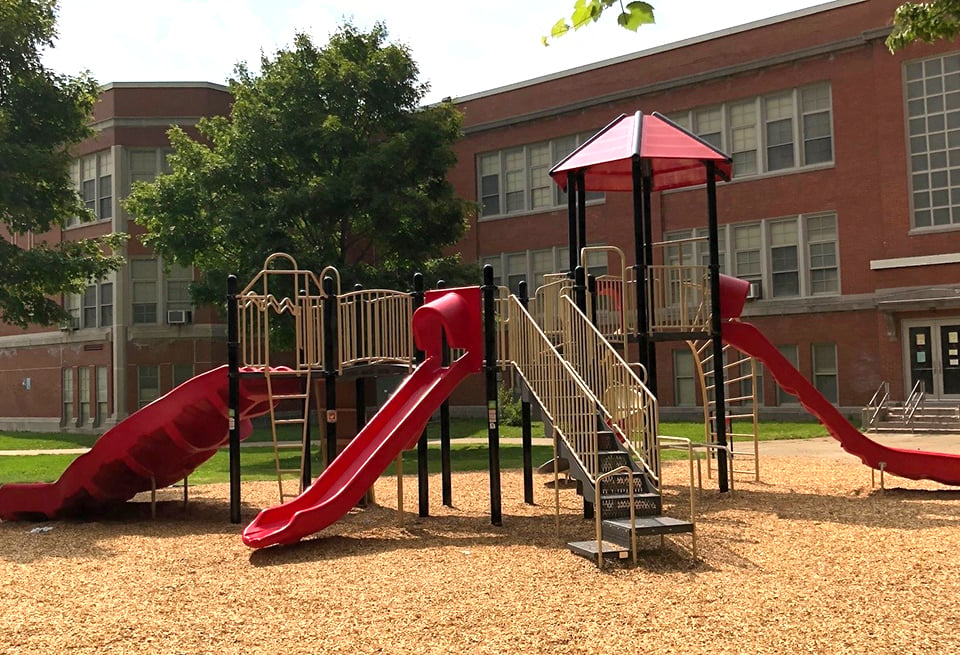 Specifications
FibarSystem 200 comes with a 20-year warranty.
This system features FibarFelt geotextile fabric and is the next step up from the System 100 in our surfacing offer.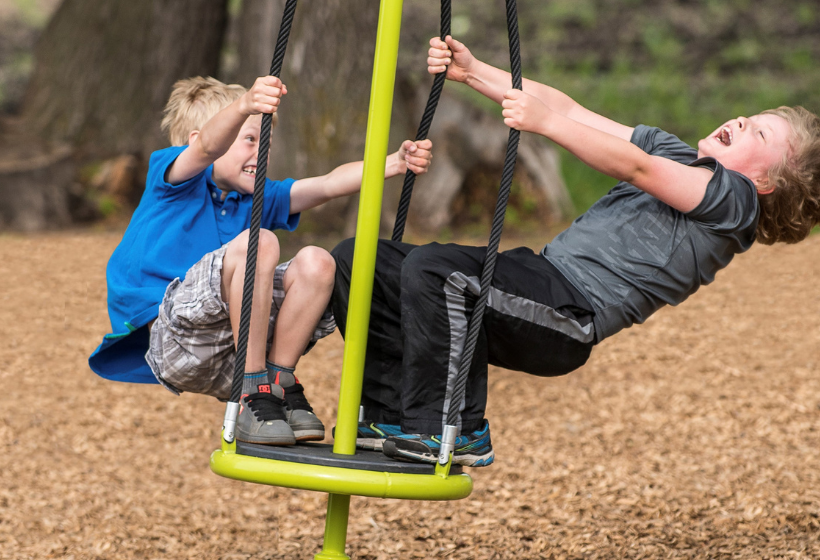 Benefits Why FibarSystem 200
Designed to work well in rainy climates
Features geotextile fabric over owner supplied drainage stone and pipe for french drain
20-year Warranty with proper installation
Meets accessibility standards